Chile is a beautiful country located in South America that offers many exciting and unique tourist attractions. From its stunning mountain landscapes and awe-inspiring glaciers to its vibrant cities, Chile has something for everyone. Tourists can explore the stunning Atacama Desert, one of the driest places on Earth; admire the picturesque Lake District region with its snow-capped volcanoes; or take a cruise through the Chilean fjords, some of the most spectacular in the world. Adventurers can raft along the Rio Futaleufu or embark on a trekking journey to one of Chile's many national parks. Food lovers won't be disappointed either, with Chilean cuisine offering a delicious mix of Spanish, Native American and European influences. With all this and more, it's no wonder that Chile is becoming an increasingly popular destination for tourists from all around the world.Santiago, Chile is home to a variety of tourist attractions that showcase the country's unique culture and history. For the outdoor enthusiast, there is the Cerro San Cristobal, a hill in the middle of Santiago with amazing views of the city. It also includes a zoo and botanical garden. Other popular sightseeing destinations include Plaza de Armas, a square in downtown Santiago with many historical landmarks; La Moneda Palace, the presidential palace; and Santa Lucia Hill, an ancient fortress overlooking the city. Art lovers may enjoy exploring some of Santiago's museums such as the Museo Chileno de Arte Precolombino and Museo Nacional de Bellas Artes. Additionally, those who enjoy nature can explore one of Santiago's many parks such as Parque Forestal or Cerro Manquehue. No matter what type of traveler you are, Santiago will provide you with plenty of attractions to explore!
Valparaiso – A UNESCO World Heritage Site
Valparaiso is a vibrant port city located on the coast of Chile. It is renowned for its cobbled streets, colourful houses, and steep hills, with a spectacular view of the Pacific Ocean. It was declared a UNESCO World Heritage Site in 2003 for its unique architecture and cultural heritage.
Valparaiso's history dates back to 1536 when it was founded by Spanish explorer Juan de Saavedra. It has since become an important port city, serving as the main port of entry into Chile throughout its history. The city has grown to become a major cultural hub, home to numerous museums, galleries and theatres.
The architecture of Valparaiso is unique and distinct from other cities in Chile. The city is known for its brightly coloured buildings with intricate facades made of ceramic tiles and wrought iron balconies. Many of the houses date back to the 19th century and have been preserved in their original form.
The hills of Valparaiso provide some of the most spectacular views in all of South America. From atop these hills, visitors can get an incredible view of the city's colourful buildings stretching along the coastline, as well as a glimpse into the busy harbour below. There are also a number of funiculars (cable cars) that travel up and down these steep hills for those who don't want to take on the challenging climb themselves.
Valparaiso is also known for its vibrant nightlife scene and there are plenty of bars, clubs and restaurants to explore after dark. Whether you're looking to relax with a glass of Chilean wine or dance until dawn, Valparaiso has something for everyone!
From its colourful architecture to its lively atmosphere, Valparaiso is truly one-of-a-kind destination that should not be missed! As a UNESCO World Heritage Site it has been recognised for its historical significance and cultural importance, making it an essential part of any Chilean itinerary.
Rapa Nui National Park
Located in the South Pacific Ocean, Rapa Nui National Park is a UNESCO World Heritage Site on the Chilean island of Easter Island. This stunningly beautiful park is home to a unique and diverse ecosystem. The park encompasses the entire island, including its remarkable archaeological sites. It's also home to some of the world's most extraordinary biodiversity, with species of plants and animals found nowhere else in the world. Visitors come here to explore this unique natural treasure and appreciate its cultural heritage.
History
Rapa Nui National Park has been part of Chile since 1888 and was designated as a national park in 1935 by Chilean President Arturo Alessandri Palma. It was declared a UNESCO World Heritage Site in 1995 for its outstanding universal value as an example of an isolated island ecosystem with an extraordinary concentration of archaeological sites that represent the cultural history of Easter Island.
Natural Beauty
From towering sea cliffs to deep valleys and rolling hills, Rapa Nui National Park is full of breathtaking natural beauty. Its terrain ranges from volcanic shorelines to lush rainforest and tropical beaches. The park has several distinct ecosystems, each with its own unique flora and fauna. Its aquatic habitats are especially rich with marine life, including spinner dolphins, manta rays, turtles, salmonids, hake, codfish, and more than 60 species of birds.
Cultural Legacy
In addition to its natural beauty, Rapa Nui National Park also holds great cultural significance for the native Rapa Nui people who have inhabited the island for centuries. The park is home to hundreds of ancient moai statues that were carved by these people between 1250-1500 AD as part of their religious beliefs and practices. These statues are considered one of the most important archaeological sites in the world due to their uniqueness and complexity. Visitors come from all over to admire these monuments that tell stories about ancient Rapa Nui culture and beliefs.
Rapa Nui National Park is an incredible place for tourists looking for a unique experience surrounded by incredible natural beauty and rich cultural legacy – it truly is a paradise on earth!
Atacama Desert
The Atacama Desert is a desert located in northern Chile. It is one of the driest places on Earth, making it an ideal spot for stargazing and moon valley exploration. The desert is filled with stunning scenery, from sand dunes to rugged mountain ranges and salt flats. In addition to the landscape, the Atacama Desert also has some of the clearest skies in the world, making it perfect for night sky viewing. You can expect to see an array of stars, constellations, planets and galaxies from this unique location.
Star Gazing
When it comes to stargazing in the Atacama Desert, you are in for a treat! With virtually no light pollution, you will be able to witness a night sky like no other. From the Milky Way and its thousands of stars to constellations like Orion's Belt and Scorpio's tail—you will be able to take in an unforgettable view of our universe. With the help of knowledgeable guides who specialize in astronomy tours and night sky viewing, you will be sure to have an unforgettable experience.
Moon Valley
Moon Valley is one of the most spectacular attractions in the Atacama Desert. It consists of a series of sand dunes formed by winds over thousands of years that have created intricate patterns in the landscape. You can explore this surreal terrain on foot or by camel or horseback riding through its valleys and canyons. The unique colors that make up Moon Valley are due to different minerals found along its sandy banks—from reds and oranges to yellows and greens that make for an amazing sight! And if you look closely enough, you may even spot some fossils from long-extinct creatures which makes for a truly incredible experience.
The Chilean Lakes District – Volcanoes and Glaciers
The Chilean Lakes District, located in the south of Chile, is an incredibly beautiful and diverse destination. This region is home to spectacular volcanoes, majestic glaciers, crystal-clear lakes, lush forests and rolling hills. It's a paradise for outdoor lovers who are looking for adventure and breathtaking scenery.
The region is home to some of the most active volcanoes in South America. Villarrica Volcano is one of the most popular destinations in the district, offering visitors stunning views of its snow-capped peak and active lava lake. Other popular volcanoes include Llaima Volcano and Osorno Volcano.
The area is also known for its many glaciers. The largest glacier in the district is San Quintín Glacier, which stretches over 10 miles from the summit of Cerro San Quintín to the shores of Lake Puyehue. Visitors can explore this stunning glacier by boat or on foot with a guide. Other glaciers worth exploring include Tinquilco Glacier and Elías Glacier.
The many crystal-clear lakes in this region are perfect for swimming, fishing and boating activities. Some popular lakes include Puyehue Lake, Rupanco Lake, Llanquihue Lake and Todos Los Santos Lake. These lakes provide stunning scenery with their calm waters reflecting volcanic peaks and lush forests surrounding them.
No matter what kind of adventure you seek, you can find it in the Chilean Lakes District – from exploring active volcanoes to trekking through lush forests to fishing on pristine lakes surrounded by snow-capped mountains – this region has something for everyone!
The Chilean Fjords – Patagonian Cruise
If you're looking for a unique and spectacular cruise experience, then look no further than the Chilean Fjords – Patagonian Cruise. This awe-inspiring voyage takes you through some of the most breathtaking landscapes in South America. You'll have the opportunity to explore stunning fjords, glaciers, mountains, and lush forests. The journey is packed full of adventure and discovery, with plenty of opportunities to spot wildlife such as dolphins, penguins, and whales.
You'll start your cruise in Puerto Montt, visiting several charming coastal towns along the way. You'll also have the chance to explore the stunning San Rafael glacier and its beautiful blue lagoons as well as navigating through some of the fjords on board a smaller boat. Other highlights include exploring Chiloé Island; admiring the views from Mount Perales; and experiencing a traditional Mapuche Indian ceremony at Lake Tagua Tagua.
The Patagonian Cruise is an unforgettable journey that will stay with you for many years to come. The scenery is simply breathtaking and you'll have plenty of time to relax on board your comfortable vessel or take part in some thrilling activities such as trekking or kayaking. There are also many chances to observe wildlife up close, including dolphins playing in the turquoise waters alongside your boat.
This unique cruise will take you through one of South America's most beautiful areas and offers something for everyone. Whether you want to relax in luxurious surroundings or get active with adventure activities, this cruise promises something for everyone. Plus there are plenty of chances for photography along the way so be sure to bring your camera!
Towers of Paine National Park – Dramatic Landscapes
Towering snow-capped mountains, milky blue glaciers, and pristine glacial lakes make up the spectacular views of Torres del Paine National Park in Chile's Patagonia region. This stunning landscape is one of the most beautiful and dramatic natural wonders in South America.
The park is home to some of the world's tallest mountains, including the iconic Cerro Paine Grande. Visitors can also explore the glacial lakes, rivers, and forests that provide a picturesque backdrop to this unique landscape. The area is a great destination for hikers and trekkers looking to experience its breathtaking beauty.
The park was declared a World Biosphere Reserve in 1978 due to its incredibly diverse flora and fauna. It is home to over 200 species of birds, numerous mammals such as pumas and guanacos, as well as various plants and trees. The park also offers visitors an array of activities such as fishing, kayaking, horseback riding and bird watching.
Torres del Paine National Park is an incredible place to experience some of nature's most dramatic landscapes. Its breathtaking views will leave visitors with lifelong memories that are sure to be cherished for years to come. With its stunning scenery, diverse wildlife, and range of activities available it is no wonder why this remote corner of Patagonia has become one of South America's most popular destinations.
Discover the Spectacular Andean Ski Resorts
Snow-capped mountains, breathtaking views and pristine powder; the Andean ski resorts offer some of the world's best skiing and snowboarding adventures. From the small ski towns of Chile and Argentina to the large-scale resorts of Peru, these stunning ski locations offer something for everyone. Whether you're a beginner or an expert, you'll find plenty of thrills and spills on the slopes.
Chilean Ski Resorts
Chile has some of the best ski resorts in South America. The popular resort town of Portillo is home to some of the country's most iconic slopes, with its unique blue ice runs that have made it a favorite among snowboarders and skiers alike. Other top spots include Valle Nevado, La Parva, El Colorado and Termas de Chillan. Each resort offers its own unique experience, from gentle beginner slopes to heart-stopping expert runs.
Argentinean Ski Resorts
The Argentinean Alps have some stunning ski resorts that are perfect for all levels of skiers and snowboarders. Bariloche is one of the most popular destinations for winter sports enthusiasts – it boasts incredible views and a variety of runs for beginners to experts alike. Cerro Catedral is another great choice; it's one of South America's largest ski areas with over 1,000 hectares (2,471 acres) of trails to explore.
Peruvian Ski Resorts
Peru's mountains are home to some incredible skiing opportunities in both high-altitude mountains like Huascarán National Park and smaller-scale resorts like Chavin de Huantar and Marcara White Mountain Resort. Here you'll find everything from gentle beginner slopes to advanced off-piste trails perfect for experienced skiers or snowboarders looking for an adrenaline rush.
No matter where you choose to go in South America, skiing or snowboarding in one of the Andean ski resorts will provide unforgettable experiences that will stay with you forever. So get ready to take on some challenging terrain and explore all that South America has to offer!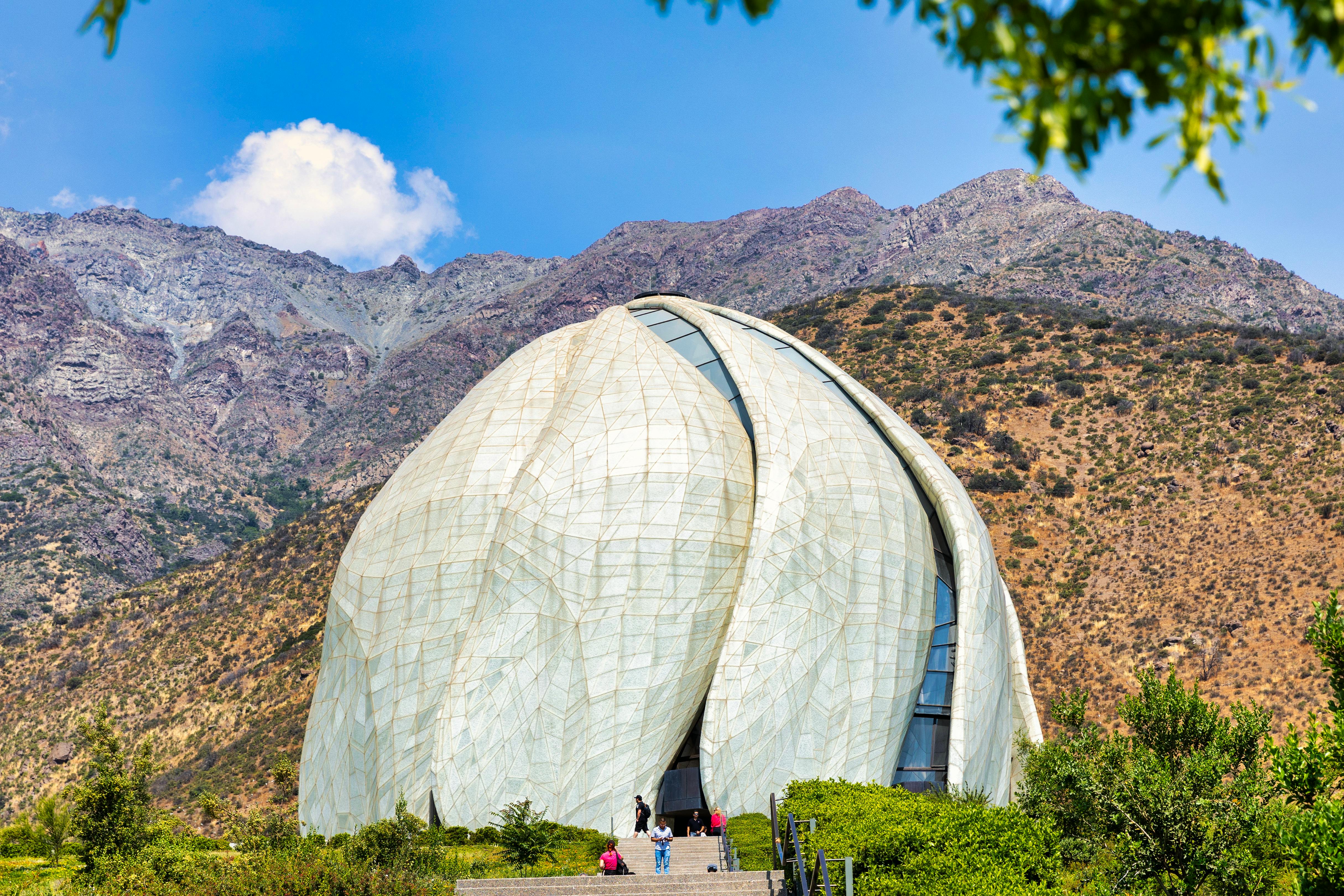 Conclusion
Chile is an incredible destination for tourists, offering unique and inspiring attractions throughout the country. From the Atacama Desert to the glaciers of Patagonia, from Easter Island to Torres del Paine National Park, Chile has something for everyone. With a variety of landscapes and wildlife, there are plenty of activities and sights to explore in this beautiful South American nation. From ancient ruins to modern cities, vibrant culture to stunning natural beauty, Chile offers a unique experience that should not be missed. Whether you're planning an adventure-filled holiday or a relaxing escape, Chile has something for you to enjoy.
So whether you're looking for a beautiful beach holiday or an exciting tour of the country's highest peaks, there is something in Chile that will make your trip unforgettable. With its diverse range of attractions and activities, it's no wonder why Chile is one of the most popular tourist destinations in South America.