Creating a travel itinerary in Excel can be a great way to stay organized and maximize the efficiency of your trip. Excel is an easy-to-use spreadsheet program that allows you to customize your itinerary with a few simple steps. Whether you're traveling for business or pleasure, using Excel can help you keep track of all the details and plan a successful journey. In this guide, we'll provide step-by-step instructions on how to create your own travel itinerary in Excel.Planning a travel itinerary in Excel can be a great way to organize your trip. Using an Excel spreadsheet allows you to easily view and modify your itinerary, as well as add notes and reminders about the activities you have planned. To get started, open a new Excel workbook and begin by creating a column for each day of your trip. Then, create rows for different activities that you plan on doing each day, such as sightseeing, eating out, or attending events. In the cells of the spreadsheet, add details such as the name of the activity, address or location information, start and end times for activities, and any other relevant information. Once you've finished planning out your travel itinerary in Excel, make sure to save it so that you can refer to it while traveling.
Setting Up Your Excel Spreadsheet
Having a well-organized Excel spreadsheet can make it easier to manage, view, and analyze your data. With the right setup, you can quickly and easily identify patterns and trends in your data. Here are some tips for setting up your Excel spreadsheet:
First, structure your data in a logical manner. Make sure all related information is grouped together. This will help you find and access the data quickly. You can also use formulas and functions to automatically calculate or summarize your data.
Second, use colors and font sizes to help differentiate between different types of information. This will make it easier to scan through the spreadsheet quickly. It's also helpful to add comments or notes to remind yourself what each section of the spreadsheet is for.
Third, create separate worksheets for different categories of data. This way, you can keep related information together and easily switch between them if needed. You can also use filters or sorting options to organize your data further.
Finally, remember to save your file regularly as you work on it. This will ensure that all of your changes are saved so that you don't lose any valuable information if something were to happen to the file. It's also a good idea to back up the file in case of a system crash or other unexpected event.
By following these tips, you can set up an efficient Excel spreadsheet that will make managing and analyzing large amounts of data much easier.
Listing Travel Destinations
Travelling is one of the best ways to explore and discover the world around us. With so many options available, it can be difficult to decide which places to visit. To help narrow down the list of travel destinations, here are some tips for listing travel destinations that you may want to consider.
The first step in listing travel destinations is to determine your budget. Knowing your budget will help you decide which locations are within your price range. You should also take into account any travel costs such as airfare, accommodation, meals, and other expenses that may be associated with the trip.
Once you have determined your budget, you should consider what type of activities or attractions you would like to experience on your trip. Do you want to explore a city or visit natural wonders? Are there any special events or festivals that may interest you? Think about what type of experiences you would like to have during your trip so that you can narrow down the list of potential travel destinations.
When considering locations for a specific trip, research different locations and read reviews of hotels and attractions in those areas. This will help you get an idea of what each place has to offer and decide if it's right for your trip. Additionally, make sure to factor in the climate for each location as this can affect the type of activities available during certain seasons.
Finally, if you're traveling with others, keep their interests in mind when selecting travel destinations. If everyone has different interests or budgets, try researching places that offer something for everyone. With these tips for listing travel destinations in mind, planning a successful vacation should be a breeze!
Adding Other Details for Each Destination
When planning any type of getaway, there are always details that need to be taken into consideration. From selecting the best accommodation and transportation options to ensuring you'll have enough activities to keep you busy during your stay, it's important to think through the details of every destination carefully. When it comes to adding other details for each destination, there are a few key things to consider.
First, it's important to research the local attractions in each area. This will help give you an idea of what activities and excursions may be available during your stay. It can also help you narrow down which destinations are best suited for your needs and interests. Additionally, researching the local nightlife can help give you an idea of what type of entertainment may be available in each location.
It's also important to consider what type of amenities may be offered at each destination. This includes things like restaurants, shops, spas, and other services that may be available in the area. Knowing what type of amenities are offered can help you plan accordingly and make sure all of your needs will be met during your stay.
You should also take into account any additional costs associated with each destination such as taxes or fees. These costs can add up quickly so it's important to factor them into your budget when planning a trip. Additionally, if you plan on renting a car or taking public transportation while traveling, make sure these expenses are included in your budget as well.
Finally, make sure to read reviews from past travelers before finalizing any plans. Reviews can provide valuable insight into the quality of service provided at each location as well as any potential issues that may arise during a visit. This will help ensure that you have a positive experience no matter where your travels take you!
Estimating Travel Times
When planning a trip, one of the most important considerations is estimating travel times. Knowing how long a journey will take can help you plan your time more effectively and make sure you get to your destination on time. Fortunately, there are several methods available to help you estimate travel times.
One of the simplest ways to estimate travel times is to use a map or online route planner. These tools can provide an estimate of how long it will take to get from point A to point B, taking into account factors such as traffic and road conditions. This can be especially useful if you are unfamiliar with the area or are travelling in unfamiliar territory.
Another way to estimate travel times is to ask locals or people who have travelled the same route before. They may be able to provide an accurate estimate of how long it will take, taking into account any potential delays or obstacles that may arise during the journey.
Finally, if you have access to historical data about previous journeys along a particular route, this can also be used as a guide for estimating travel times. Using this data, you can gain a better understanding of what kind of delays and obstacles might be encountered along the way and factor them into your estimates accordingly.
Estimating travel times is an important part of any journey planning process, and there are several methods available that can help make sure you reach your destination on time. By taking into account factors like traffic and road conditions, as well as historical data about past journeys along the same route, you can be better prepared for any potential delays or obstacles that may arise during your journey.
Calculating Accommodation Costs
When travelling, accommodation costs are often one of the biggest expenses. Staying in a hotel or renting an apartment can be expensive, so it's important to plan ahead and factor these costs into your budget. The amount of money you will need for accommodation will vary depending on the type of accommodation you choose, the length of your stay, and the location.
Before booking a hotel or apartment, research local prices and compare them to online sites such as Booking.com or Airbnb. This will help you get a better idea of what the average cost for accommodation is in your chosen destination. It is also important to consider additional costs such as taxes and service fees that may be charged by hotels or rental companies.
If you're staying in a city for several days or weeks, renting an apartment may be more cost-effective than booking multiple nights in a hotel. You can also save money by opting for self-catering accommodation where possible, as this can help reduce your food expenses while travelling.
Another option is to look for discounts or special offers when booking accommodation. Some hotels offer discounts if you book in advance or stay for a certain number of nights at their location. There are also websites such as Lastminute.com that offer discounted rates on last-minute bookings.
Finally, if you're travelling with family or friends, consider splitting the cost of a bigger room or apartment between all of you to save money on accommodation costs. This can be especially helpful if you're staying somewhere for an extended period of time and want to save money over multiple nights.
Overall, there are many ways to reduce your accommodation costs when travelling – from looking for discounts and special offers to comparing prices between different locations and types of accommodation – so make sure to do your research before booking your next trip!
Making a Meal Plan
Creating a meal plan is an effective way to ensure you are eating healthy and balanced meals. It can also help you save money by planning grocery trips and avoiding impulse purchases. Meal planning can be overwhelming, but it doesn't have to be. Here are some tips to get started:
Start by assessing your current eating habits. Think about what meals you typically eat, how often you eat out, and what foods you prefer. This will help you determine the best meal plan for your lifestyle.
Once you have an idea of what type of meals you want to make, it's time to start planning your weekly menus. Take into account any food allergies or dietary restrictions when selecting recipes for each meal. Also consider how much time you have for cooking each day and choose recipes that match that time frame.
Once your menu is complete, it's time to create a grocery list based on the ingredients needed for the meals you've planned. To save money, check if there are any items that can be purchased in bulk or on sale at the store. If possible, try to buy seasonal produce as these items tend to be less expensive than out-of-season food items.
Finally, once all of your ingredients are purchased, it's time to start cooking! Having a meal plan will make it easier for you to stay organized in the kitchen and cook nutritious meals throughout the week without too much hassle or stress.
Explore the City of Toronto
Toronto, the capital of Ontario, is a vibrant and diverse city located on the shores of Lake Ontario. It is a major international hub for business and finance, one of the world's most cosmopolitan cities, and one of Canada's top tourist destinations. With its bustling streets, renowned attractions, incredible shopping, and eclectic restaurants, there's something for everyone to enjoy in Toronto. Whether you're looking for culture, entertainment, or outdoor adventure, Toronto has something to offer every visitor.
The city is home to many iconic landmarks including the CN Tower – the tallest freestanding structure in the Western Hemisphere – as well as some of Canada's best museums and galleries. There are also plenty of activities to explore in Toronto such as walking along the waterfront or cycling through one of its many parks. Those looking for an adventure can take part in activities such as kayaking on Lake Ontario or taking a boat tour around the harbourfront. The city offers plenty of shopping opportunities with its many boutiques and designer stores located around town.
Toronto also boasts some excellent nightlife with numerous bars and pubs located throughout the city. There are also many live music venues where you can catch some of Canada's best musicians performing. For those looking for more culture, there are a number of theatres that host plays and musicals from all around the world. Furthermore, Toronto has an abundance of art galleries featuring works by both local and international artists. And if you're looking for something more active during your stay in Toronto then why not check out one of its many festivals such as Caribana or TIFF?
Toronto is an exciting city full of possibilities and attractions that make it ideal for any type of traveler! Whether you're looking to explore its cultural offerings or just take in the sights and sounds from afar – there are so many things to do in this amazing Canadian city!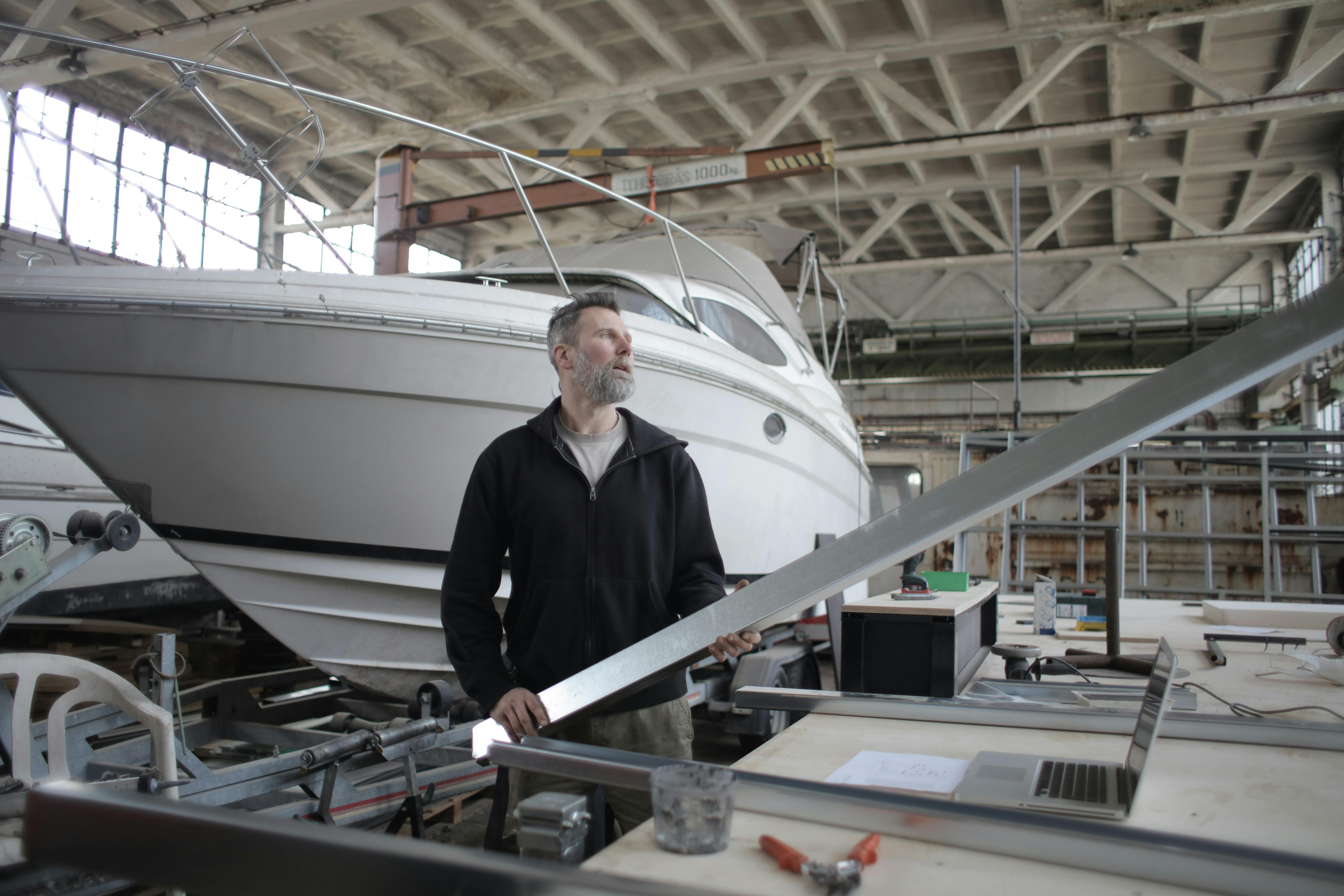 Conclusion
Creating a travel itinerary in Excel is a great way to stay organized and keep track of your travel plans. With all of the features mentioned above, you can easily create an itinerary that fits your needs and budget. Whether you are planning a business trip or a family vacation, Excel is the perfect tool for organizing and managing your travel plans. With Excel, you can easily create custom travel itineraries with ease.
Creating a travel itinerary in Excel can be time consuming but well worth it in the end. You'll be able to save time and money by having all of your trips organized in one place, and you'll be able to easily access your data from any device with an internet connection. Taking the time to create a travel itinerary in Excel will ensure that you have a stress-free trip and that all of your details are taken care of.